Chuncheon is a well-known location among Asian tourists because of its role as a filming location in the hugely popular Korean drama Winter Sonata. Chuncheon is an easy journey from via subway (Gyeongchun Line) or the ITX-Cheongchun train from Yongsan Station or Cheongnyangni Station in Seoul. It takes about 1-1.5 hours to reach Chuncheon Station. Some of the train cars are double-decker, for both passenger comfort and to provide a fuller view of the passing scenery.
The city tour bus has 2 courses, so be sure to check the schedules listed below. Recommended dishes include dakgalbi (stir-fried chicken) and makguksu (buckwheat noodle dish), both of which are local specialty dishes of Chuncheon.

Visitor Information on Chuncheon City Tour Bus
Departure point: Chuncheon Station
Fare: Adults KRW5,000 / Children & teens KRW3,000(Fare does not include admission to tourist sites)
Ticket purchase: Tickets can be purchased from the driver when boarding the bus. (If the bus is full, please take the next bus)
Note: Hop on & hop off with a \5,000 ticket for one day.
Tour Course A (2 Hour 20minutes)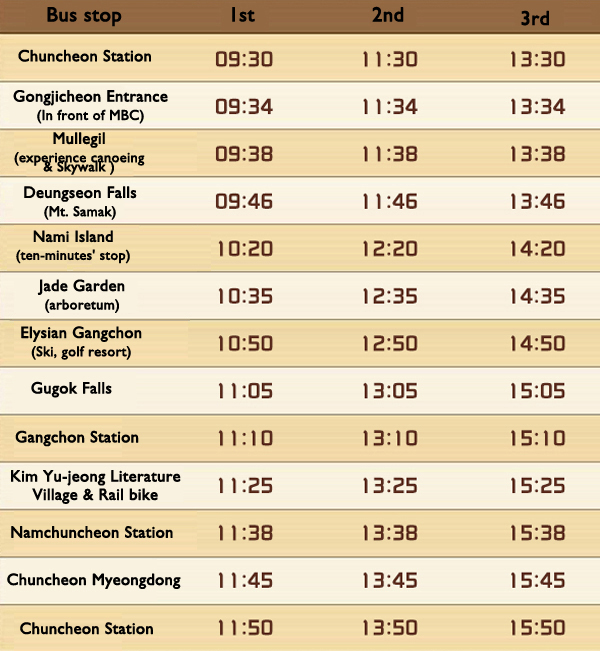 Tour Course B (2 Hour 50minutes)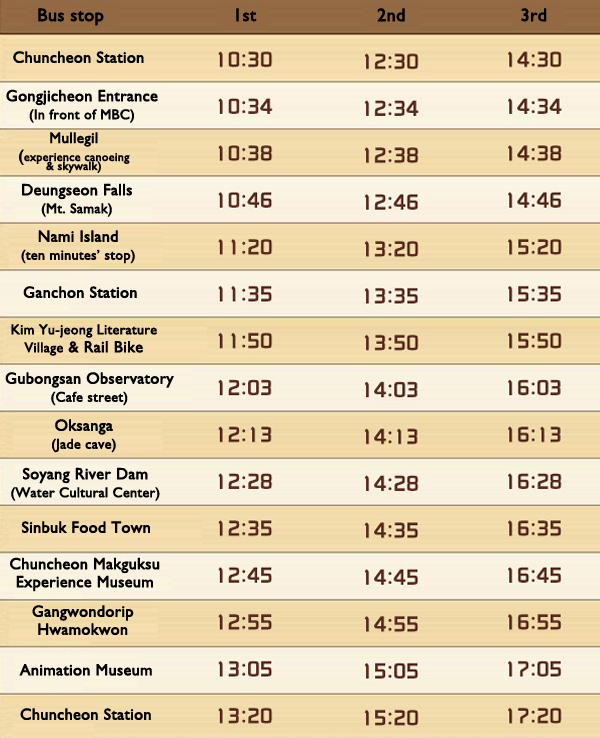 ※ Mullegil (Closed Dec.~Feb.)
The Chuncheon Mulle-gil is a great place to enjoy water sports like canoeing and yachting on a beautiful lake and river. This eco-tourism destination offers visitors a chance to surround themselves in an enchanting natural atmosphere and an opportunity to journey into nature through a refreshing outdoor activity.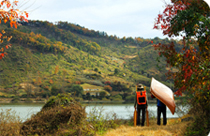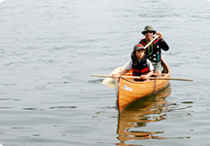 ※ Jade Garden
Jade Garden was opened in April 2011 with the motto of a small Europe in the forest. It was made to laugh, talk and make fond memories in gardens that represent various European countries. The sounds of birds and water create an ensemble and you can hear serenades of youngsters proposing in the fields of the wedding garden.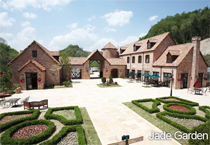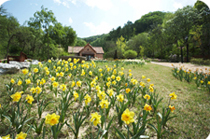 ※ Kim Yu-jeong Literature Village
Counted among Korea's leading short story novelist, Kim Yu-jeong (1908~1937) was born in Sille Village in Sindong-myeong, Chuncheon. A restoration of his birth house, the Kim Yu-jeong House of Literature is part of an effort to turn the whole village into a literature village commemorating the novelist. The house has an exhibition hall, a walking path, and a hiking trail.
Kim Yu-jeong spent a great deal of his life in Seoul and returned to his hometown in 1931 at the age of 23. He published his first novel Sangol Nageune (The Wanderer) followed by numerous rural-based novels such as Dongbaekkkot (The Camellias) and Bom bom (Spring).
Inside the exhibition hall, his birth home and even a treadmill are reproduced in their original form. A variety of programs reproducing his works have also been organized.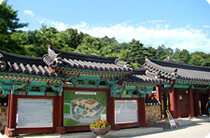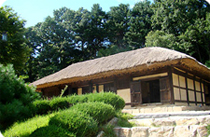 ※ Gugok Falls
This is a 50m tall waterfall located at the foot of Bonghwasan (Mt.) in Gangchon-ri, Namsan-myeon in Chuncheon. It is also called Guguri Falls named after the fact it is a waterfall made after turning around nine bends. The fresh water that falls to the ground, the sky walls in the vicinity and fantastic stones create a beautiful view. The cold water and shades from the forest make it cool in the summer, and it is popular among ice-climbers because of its massive ice wall in the winter. Towards the right, there is a hill called 'Ggalddak-gogae', and pass it is Munbae Village where you can enjoy bibimbap (rice with vegetables and seasoning) made with wild vegetables and native liquor.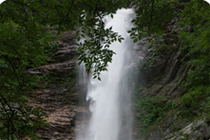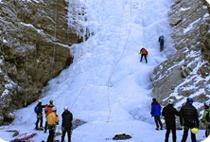 ※ Oksanga(Jade cave)
The Okgwangsan Jade mine (also known as 'Chuncheon Yeonok Gwangsan') in Geumokdong valley in Chuncheon-si, Gangwon-do, is the only jade mine in Korea and the only white jade mine in the world. Built in 1972, the original plan was solely for a jade mining facility. It now offers tours of the caves and even a steam sauna experience.
On one side is a sauna room and on the left is a cave experience center. Along both sides of the cave are various jade formations leading to a long platform where visitors may stop for a break. At the end of the tunnel, visitors can sample Okjeongsu ground water gathered from inside the cave. The water's unique taste brings people from all over who claim it is effective in treating hemorrhoids, constipation, and indigestion. A gift shop also offers a wide range of jade goods at discounted prices including rings, necklace, and even beds as well as a restaurant serving foods made with Okjeongsu water.