· Visitors to Korea, long-term or short-term, can rent a WiFi router to enable their Internet usage on various devices
such as mobile phone, tablet PC and laptop while traveling around Korea.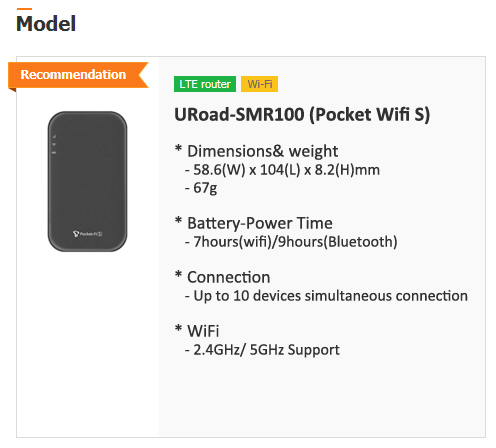 Considerations
· If you lost or demage the device, you will be reimbursed, KRW100,000
· Credit card (Credit card holder name should be same as customer name) and passport are required for deposits upon device rental.
(Debit card not acceptable)
· If rental period is longer than 15 days, rental fees will be automatically paid with the deposited card presented in the application process.
· For LTE router, data can be quickly consumed if concurrently accessed by multiple users.
Reservation
· Online reservation should be made at least 3 days prior to your arrival in Korea.