Conditions
Price
| | | |
| --- | --- | --- |
| Participant | Rate (per person) | Total(USD) |
| 10 people | USD 68 | 680 |
| 9 people | USD 71 | 639 |
| 8 people | USD 75 | 600 |
| 7 people | USD 79 | 553 |
| 6 people | USD 86 | 516 |
| 5 people | USD 95 | 475 |
| 4 people | USD 109 | 436 |
| 3 people | USD 135 | 405 |
 * We will pick you up and drop off at your hotel.
* Bring your passport!
* Closing on Mondays/National Holidays

Inclusion
– Hotel pick up/send off
– Shuttle Bus transfer
– Mono Rail ticket(The 3rd Tunnel)
– Nami Island Entrance ticket (ferry fare)
– Petite France Entrance ticket
– Lunch(Pork Bulgogi+Noodles)
Exclusion
– Personal expenses
※ Private Rental Car Service with a Chauffeur
Rental Car
Pickup/Sending
Rate(USD)
9-seater van
a hotel in Seoul
USD320
25-seater bus
USD480
45-seater bus
USD650

* The rate is based on 9 hours.
* Inclusive : Parking fee, Toll fee, Drivers' tip
* Exclusive : Admission fee, Meals and Accommodation
The 3rd Tunnel(The 3rd Infiltration Tunnel)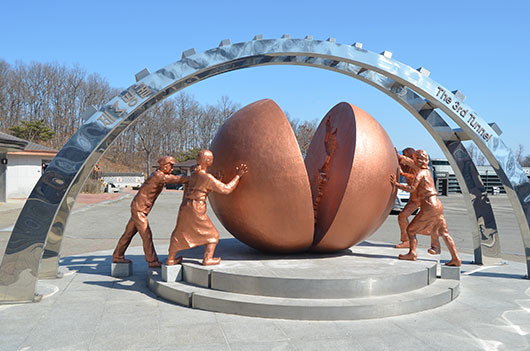 The 3rd Tunnel was discovered on October 17, 1978. It is located 52km from Seoul. It was estimated that it took approximately an hour for 10,000 soldiers to move through the tunnel. When this tunnel was first discovered, North Koreans insisted it was made by South Koreans in a plot to invade North Korea. However, this theory proved eventually to be false.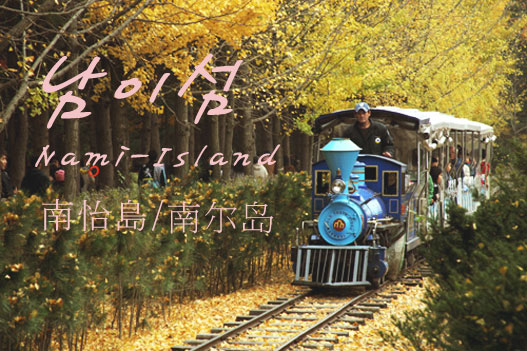 Namiseom Island was formed as a result of the construction of the Cheongpyeong Dam. It is a half moon shaped (462,809㎡) isle, and on it is the grave of General Nami, who led a great victory against the rebels in the 13th year of the 7th king of the Joseon Dynasty, King Sejo (reign 1455 ~ 1468).
Namiseom Island is 63 km away from Seoul in the direction of Chuncheon, and is famous for its beautiful tree lined roads. The island is 30 minutes away from Chuncheon and an hour away from suburbs of Seoul. Since it is not far from Seoul, many couples and families come to visit.

The concept of Petite France encapsulates 'flowers, stars, and the Little Prince.' The village contains a memorial hall dedicated to Saint-Exupery, the author of the celebrated French novel, Le Petit Prince (1943) and as such it is called the Little Prince theme park. It also has a gallery displaying sculptures and paintings of le coq gaulois (the Gallic rooster), the national symbol of France; Orgel House where a 200-year-old music box plays a sweet melody; a shop that sells herbal and aromatic products; a souvenir shop; and many other locales where you can experience French culture. The village can accommodate up to 200 visitors with 34 guest rooms that hold four to ten people each.
Enjoy the marionette experience and hear percussion instruments from around the world, and also enjoy soap bubble experience.