Yeoju Premium Outlets is Korea's first premium designer outlet operated by Shinsegae Simon; a joint venture between the Korean conglomerate Shinsegae and Simon Property Group, No.1 company in the US outlet market industry. The exotic shopping atmosphere is separated into two buildings, A and B, and shoppers can also enjoy the beautiful outdoor landscape while shopping.
Take advantage of the year-round discounts of 25–65% or more on over 270 popular luxury brands including Burberry, Bally, Bottega Veneta, Coach, Dolce & Gabbana, Escada, Fendi, Ferragamo and Gucci. In particular, lifestyle and beauty brands such as Le Creuset and Royal Copenhagen are also available at the outlet, with the addition of international beauty brands such as Clinique, MAC and Estée Lauder; sold here at prices lower than at duty-free shops. Moreover, four restaurants are available inside the mall to satisfy your appetite, including a 500-seat food court, a Japanese restaurant, and a family restaurant.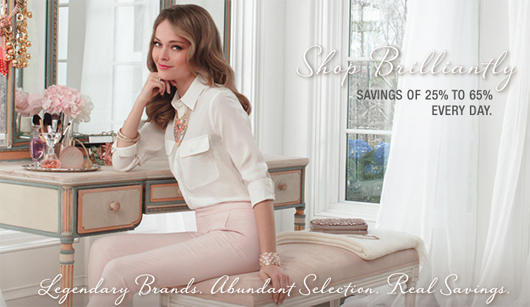 460 Sanggu-ri, Yeoju-eup, Yeoju-gun, Gyeonggi-do
Tel. (82) 1644-4001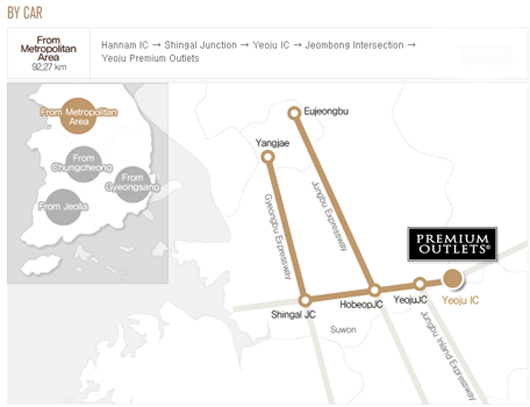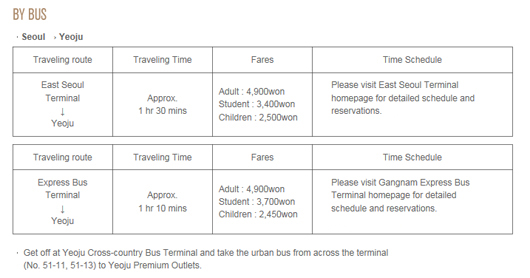 Don't miss out on amazing visitor attractions near Yeoju Premium Outlets including historical preservations such as Silleuksa Temple, King Sejong's Tomb and Empress Myeongseong's birthplace, which is right next to Yicheon, known for its famous hot spring destinations where various interesting sights and food can be found. Shoppers can enjoy wonderful tourist attractions and sightseeing recommended by the Yeoju County Office. A tour guide office is conveniently located in the Food Plaza of Yeoju Premium Outlets for shoppers.
▶ The Royal Mausoleum of King Sejong
Location: 83-1 Wangdae-ri, Neungseo-myeon, Yeoju-gun
Information: (031) 885-3123 ( Closed every Monday )
This is the joint burial mound for the 4th king of the Joseon Dynasty, Sejong the Great (Regency 1418~1450) who is considered one of the greatest kings in Korean history and whose achievements include the creation of Hangul, invention of the rain gauge and sundial, and the conquest of Bukbeol and Daemado, and Empress Sohyeon. The scientific inventions such as the sundial and rain gauge were fully restored as well as various remains and findings for display.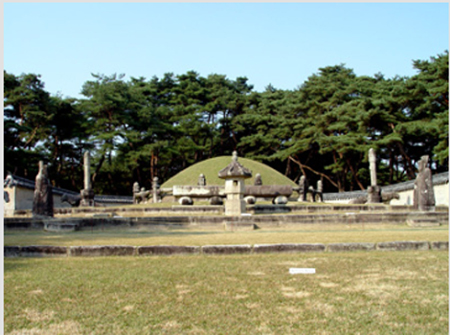 ▶ Shilleuksa
Location:282 Cheonsong-ri, Yeoju-eub, Yeoju-gun, Gyeonggi-do
Information:(031) 885-2505
Silleuksa Temple is known to be built by Wonhyo during the regency of King Jinhyeong of Shilla Dynasty. It is located by the riverside, which is rare in Korea. The temple contains a number of remains and relics as well as a multi-story tower and pavilion that overlook the scenic views of Namhan River. (7 Treasures, 1 Tangible Cultural Asset)