Trick Eye uses an art technique called Trompe-l'oeil (Trick of the eye). It turns two-dimensional paintings into three-dimensional images through the use of optical illusions, in other words, 2D paintings on the museum walls, floors and ceilings appear to step out of the surface and come to life. Visitors are more than welcome to explore various themed galleries with their eyes, hands and cameras. Step inside the paintings to complete their visual narratives with your creative poses and watch a "tricky" story unfold before your camera. At Trick Eye Museum, you can learn about art and culture and make fun at the same time, and have unforgettable memories with your family, friends and loved ones.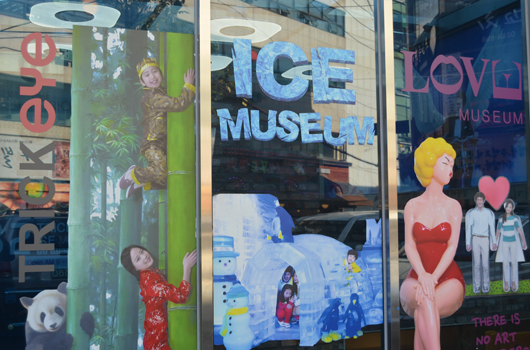 Location:357-1 Seogyo-dong, B2, Mapo-gu, Seoul, South Korea, 121-838
How to get to: For visitors who travel via subway: Hongik University station, exit 9.
For visitors who travel on foot: Walk to the alley between TONY MOLY (cosmetics shop) and Holika Holika (cosmetics shop).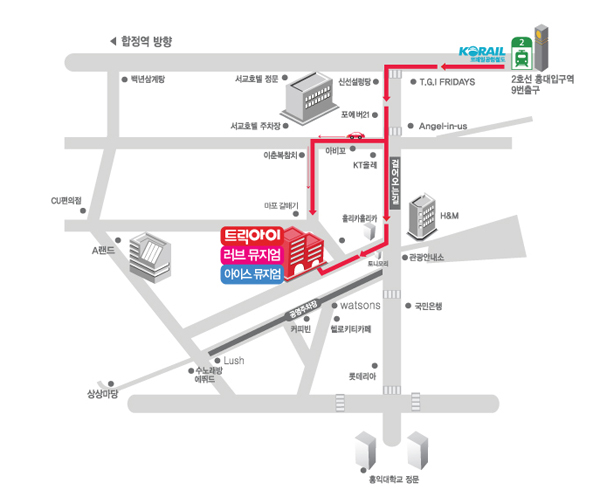 Admission fee: Adult KRW15,000 / Child,Student(less than 18year-old): KRW12,000
Operating hours: 9am to 9pm daily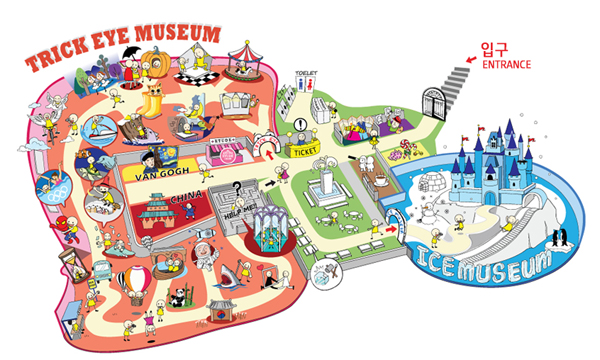 Trick Eye Museum features 6 engaging and family based themes that will spark imagination and the love of art. The museum's six interactive zones cover the themes of World of Masterpieces, Fantasy, Adventure, Comic, Romantic, Bon Voyage, and Illusion Painting. Share this unique experience with your beloved friends and family.
* Masterpiece : Meet worldwide famous masterpieces by well-known artists such as French impressionist Seurat or Scottish contemporary artist Vettriano at Trick Eye Museum. Touch the masterpieces, take exciting photos and become a part of the paintings.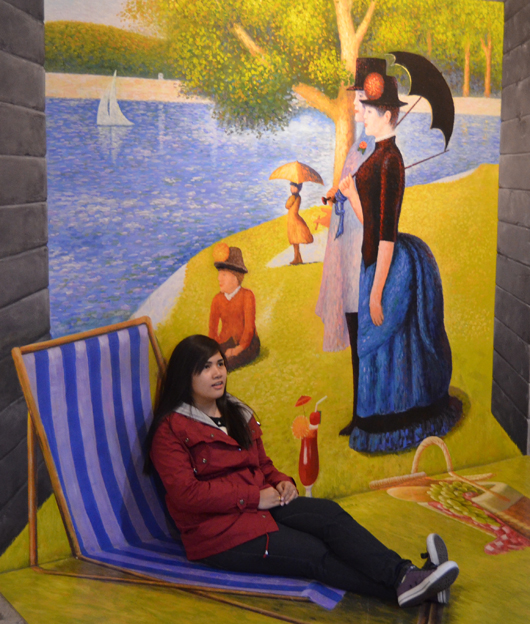 * Fantasy :
Fly high in the sky with snow white angel wings and don't be afraid of the scary witch. Things from the movie becomes a reality at Trick Eye Museum!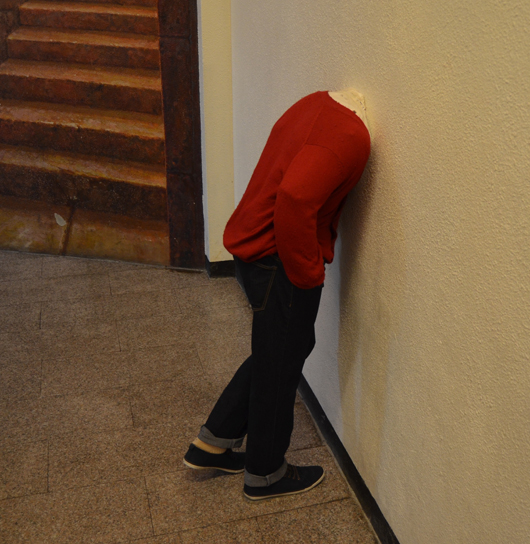 * Adventure :
Time to awake your adventurous spirit! Experience fun adventures with your family and friends. When you are together, even the giant fish with sharp teeth and big dinosaurs are not scary at all!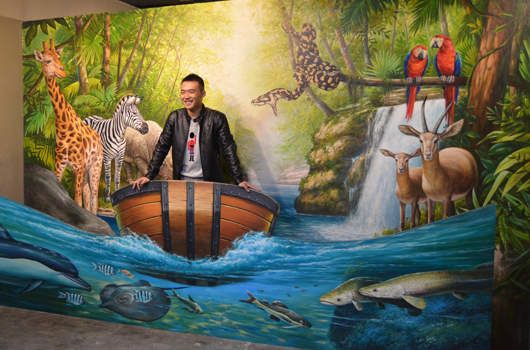 * Comic :
Say goodbye to boring museums and get ready for some extravagant experiences at
Trick Eye Museum! Watch out not to wet your pants!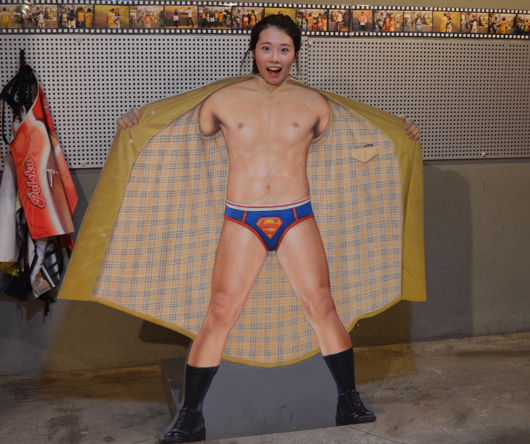 * Romantic:
Tired of having the same dating routine? Get your best half and visit Trick Eye Museum's romantic gallery. Be an elegant ballerina for your boyfriend or sing a sweet serenade to your girlfriend. Trick Eye Museum praises love!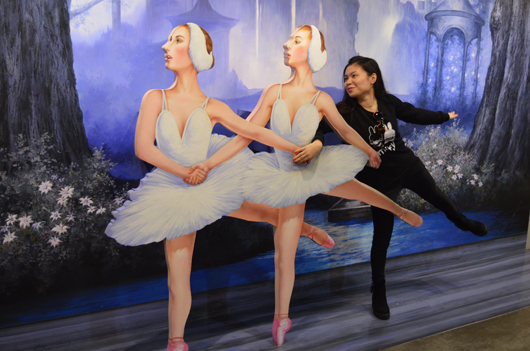 * Bon Voyage:
Get ready for a trip around the world! Fly to Venice on a hot-aired balloon and ride famous gondola! Or become a martial art master in Shaolin!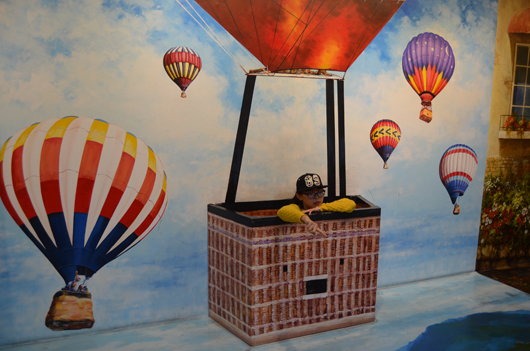 * Illusion Painting:
Are you sure you can believe your eyes 100%? Only in Trick Eye Museum all kinds of impossible fantasies become possible!